HOW TO PACK YOUR HOUSE IN 10 EASY STEPS.
Getting ready for your move? Packing up your house can be stressful, but it doesn't have to be. With preparation and the right resources, your pack will be a breeze.The Six Moving is here to offer you tips and advice on how to pack properly so you can be prepared for your move. We will explain what items should go in which box. For this project, you will need packing supplies, professional movers and a little patience! By the end of the pack, you will have a house fully ready for a stress-free move and you will know how to pack for future moves!

GET THE RIGHT PACKING SUPPLIES
1. Stock up on packing supplies! The first step is the easiest. Simply get together a list of supplies you will need such as boxes, tape, bubble wrap, packing paper, labels, wardrobe boxes etc. Now that you know what you need, go shopping! Ideally, you want to start gathering supplies at least a month prior to your move. You can get a full range of packing supplies from The Six Moving, we are fully loaded with packing gear. Simply ask one of our representatives to assist you.
 2. Start decluttering! The good side of moving is that it allows you to make a clean sweep of the house so you can discard items that you no longer use or need. You can donate those items or sell them by setting up a garage sale for example.

3. Start with an area of the house in which there is enough space to pack so it will allow you to move around and drag and drop items easily. As you pack each box and seal it up, put a label on it indicating the contents and which room they belong to.
LABEL EACH BOX AS YOU GO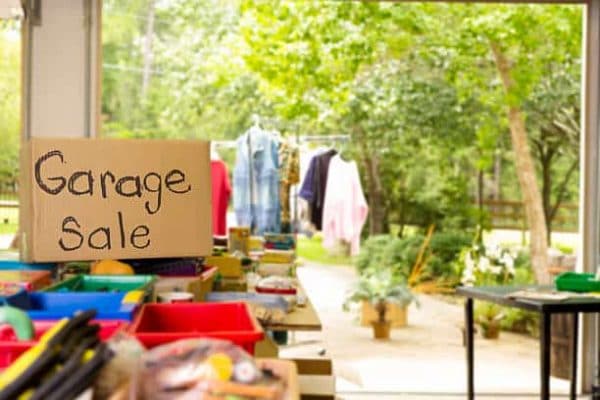 4. We recommend that you pack heavy and fragile items in small boxes. This includes glass, dishes, books, shoes and food cans. Always start packing boxes with a layer of crumpled paper at the bottom of the box. This will not only protect packed items but it will also help keep them clean in case the box gets dirty for any reasons.
5. What to pack in medium boxes? Medium boxes are generally easiest to pack because the right items to pack inside them are larger than what you would pack in smaller boxes. A 3 cubic feet box is ideal for a medium size box. Pack pots and pans, trays, toys, games, small appliances, larger lampshades, folded clothing. When you pack small appliances, wrap them individually in bubble wrap to ensure that all components are together.
6. Here's how to pack large boxes. A large box is designed to pack larger and lighter items. You don't want to over-pack a large box because it can quickly become heavy and hard to handle or move. Pack pillows, towels, linen and clothes in large boxes. Get large boxes such as 5 cube or a 6 cube from our box shop.
7. Pack each room one by one. It is best to start with the kitchen. You can use your kitchen's food storage containers to pack away loose items. Plates should be packed vertically to avoid damage as much as possible. Make sure you get the right amount of packing supplies. You can ask your moving coordinator their opinion on how many boxes you should get based on your move size. If you need extra packing supplies, your movers will deliver them right to you.


8. Once you are finished packing boxes, stack the boxes as you tape them and label them. This will create more space for you to move around. Count your boxes as you go and if you end up with more boxes than originally estimated, let your moving company know so they may arrange for a larger vehicle if needed.
9. Make sure you have checked every room and that you have not forgotten anything before your move. Check your dishwasher, your washing machine, dryer, patio, garage, shed and any other places where you think you might have forgotten any items to pack. If you need extra packing supplies, just let us know.
10. Make sure you do not leave any loose items. Pack items together so that loading the truck is fast and efficient once your movers arrive. Loose items generally take more time to move as they involve back and forth. Packing supplies are available for large shaped items, we can even custom-make a box for you.
Now you know the basics of how to pack and you are prepared for a smooth move! If you have any questions, don't hesitate to contact one of our The Six Moving reps, they will be happy to assist. On the other hand, we also have professional full-packing services available. Simply give us a call or shoot us an email to get a quote now.
Why Wait? Become One Of Our Many Happy Customers