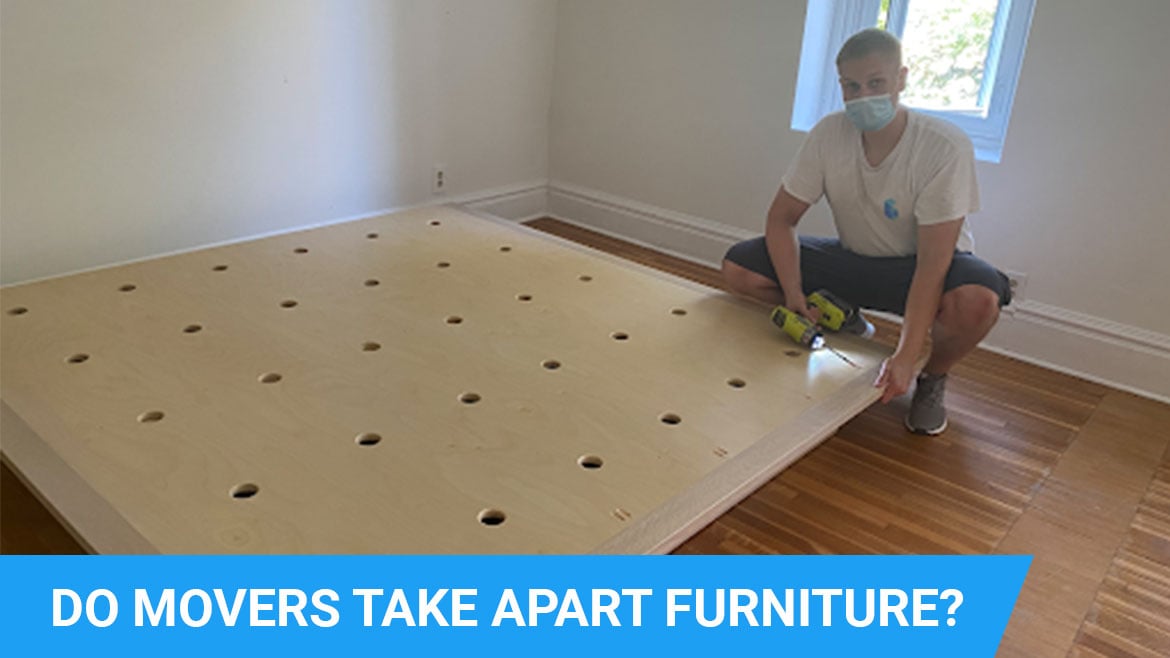 Do movers take apart furniture?
When moving, there's always so much to think about, so many endless tasks like changing your address, getting boxes and moving supplies, decluttering amongst everything that is already going on in your life.
Hiring the right moving company can save you a lot of stress and provide you with priceless peace of mind so you can continue to do the things you need to do.
Hiring full-service movers who are also reputable and reliable means that they will arrive prepared with the right truck size, crew size, equipment, materials and tools to do the job right.
When hiring Six Moving, your representative will always be sure to be detail-oriented and ask the right questions to prepare for your move. This includes asking for photos of items to be moved and also learning about the level of assistance needed on the day of the move, such as assistance with packing or disassembly and assembly of the furniture.
More often than not, homeowners request that movers take apart and put back together the furniture for ease on moving day. Our philosophy is that anything that does not require to be taken apart, shouldn't be taken apart to maintain the structural integrity of the piece. However, if an item cannot safely fit through doors, hallways, stairways or elevators, our movers will expertly take apart the item and put it back together if requested.
Our movers are well-versed in furniture disassembly and assembly and show up with a complete toolbox set which includes a variety of tools with different bits and sizes to take apart anything from IKEA furniture to custom made furniture. We use the best tools in the industry that won't give up or wear off as part of our pledge to being reliable. We make sure hardware doesn't get lost and we provide free plastic bags to safely store the hardware.
Furniture pieces that most frequently require disassembly are beds, cribs, sectional couches, dining tables, large desks and wardrobes.
Be sure to mention to your moving representative if you have a lift-up bed (hydraulic bed), a bed with drawers/storage underneath, or a captain bed as these take more time to disassemble and reassemble than standard beds.
At the destination, our movers will ask for the preferred position of the furniture and assemble it accordingly.
The majority of the time, our movers will not need a manual to take apart and put back together the furniture, unless it is a specialty or custom made piece.
Our movers can aslo expertly assemble flat-pack furniture, or any newly acquired furniture that require assembly. Please be sure to request this service from your moving company ahead of time so that it can be accommodated.
Hiring the right moving company who shows up prepared and with the right tools to get you set up in your new home is worth the peace of mind! Imagine moving into your new home and not having the bed set up after a long day of moving and unpacking, who wants that?
Call us at 647-973-3676 to get a free quote from a reliable moving company!
Why Wait? Become One Of Our Many Happy Customers