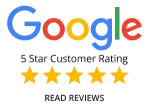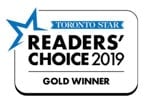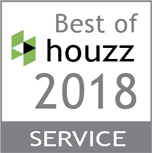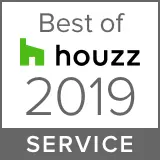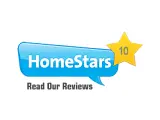 FROM MOVING AND STORAGE TO PACKING AND MOVING BOXES
Full Service of Moving and Storage Company Toronto
LOOKING FOR BEST MOVERS TORONTO?
HERE IS WHY CHOOSE US!
Fully Registered, Licensed and WSIB

Honest & No Hidden Fees

Awarded Best Movers in Toronto 2016-19!

Experienced, Friendly & Uniformed Movers
Whether this is a residential home move or a commercial relocation, you deserve the best moving and packing services in Toronto. With years of experience moving thousands of people to their new homes and offices, our movers are the best choice for a hassle-free moving experience.
Our local Toronto moving company provides a full range of reliable moving services. Whether you're moving a single item, an entire house or an office, we're ready to help. We're your one-stop-shop for all of your moving needs and we make it easy and convenient. The first step towards a successful move is to get a quote from a reputable moving company. You're at the right place!
FREE MOVING SUPPLIES DELIVERY IN TORONTO

FREE DISASSEMBLY AND REASSEMBLY

CLEAN AND EQUIPPED TRUCKS

LICENSED, BONDED & INSURED
CHOOSE FROM THE BEST MOVING COMPANIES TORONTO
Best Toronto Movers
The Six Moving all started with a dream: offering the city of Toronto a moving company who is honest and dedicated to making a difference in the lives of its clients and community. Without the proper help, even the simplest of moves can be stressful. Unlike other traditional Toronto movers, we don't reduce the process of moving to simply shifting boxes from one place to the next, it's much more than that.
The Six Moving, a locally owned and operated Toronto moving company, understands that moving means a new life, hopes for a better future but it is also the foundation of a good change. Thus, our mission has always been to go above and beyond our clients' expectations and deliver exceptional customer care. Let our amazing team of moving specialists show you how we are better than typical moving companies Toronto.
Book with the best and avoid stress!
Moving required strong work ethic, dedication, but most importantly, teamwork. Our team works together to make each and every move a seamless experience. We will always go above and beyond to deliver the best customer care.
We are proud to be award-winning Toronto movers. We pledge to always make your next move a smooth and stress-free experience. We've set the bar high for the moving industry. We guarantee honest and upfront estimates, attentive and helpful customer service reps, friendly and caring movers, always! Countless aspects set us apart from the competition and we back it up with hundreds of positive reviews from happy customers — you could be one!
Best Local Moving Companies Toronto Visit at Local Movers Near Me
The first step to start planning your move is to get a free estimate from a reputable moving company. Once you fill out the form, you will receive a clear, upfront and honest estimate. The estimate will include your move date, costs and services included — and unlike typical moving companies — there are no hidden fees! Our moving specialists are meticulous and attentive in collecting all the necessary information needed. They will ensure that your move is well planned and seamlessly executed on move-day.
Best Local Movers Toronto
See Why So Many Torontonian's Love Our Moving Services
Why Wait? Become One Of Our Many Happy Customers
Choose A Best Moving Companies Toronto
Awarded the Best Moving Company and Local Movers in Toronto Who Focuses On Your Needs.
We are proud to have been awarded Best of Service 2018-2019 from the prestigious Houzz Awards. As a local Toronto moving company, showing our city that reputable, honest and reliable moving companies exist is our goal. We turn what is historically known as the most stressful day (aka moving) into a pleasant and seamless experience. We have hundreds of reviews to prove it. You can trust the things that matter the most to you with us and move in confidence.
We're more than just a moving company. We offer a full range of services including professional packing services, single item furniture delivery, valet storage, packing supplies, furniture assembly, TV mounting and more. We're your one-stop-shop for all of your moving and packing needs. We believe that every move is unique and we customize our services to meet your moving needs. You deserve the best Toronto movers by your side.
Cathy Mallon
"Excellent Moving Company!!! Very professional movers courteous and friendly. Very good prices. Easy to contact with quick prompt service. Receptionist extremely nice. Highly Recommended."


Kevin Malo
"I hired The Six Moving to move and store my furniture for upcoming renovations. I'm impressed by the movers (Alex and Randy) knowledge and the way they handled logistics when there were a few tricky turns in my house. The office team is customer-service focused and I felt they took good care of me. I needed a dresser to be brought back to my house from storage and they delivered the same day I called. Talk about service!"


Eleanor Salazar
"Fantastic moving company! All the staff were very professional, polite and informative as well as very, very helpful! I was super pleased and impressed with the service and costs. I totally did not regret selecting the Six Moving. And will definitely use them again"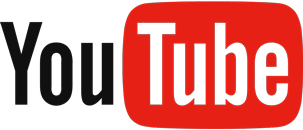 The Six Moving
Do movers take apart furniture? When moving, there's always so much to think about, [...]
The Six Moving
THE ONLY ADDRESS CHANGE CHECKLIST YOU NEED IF YOU ARE MOVING WITHIN TORONTOMoving to [...]