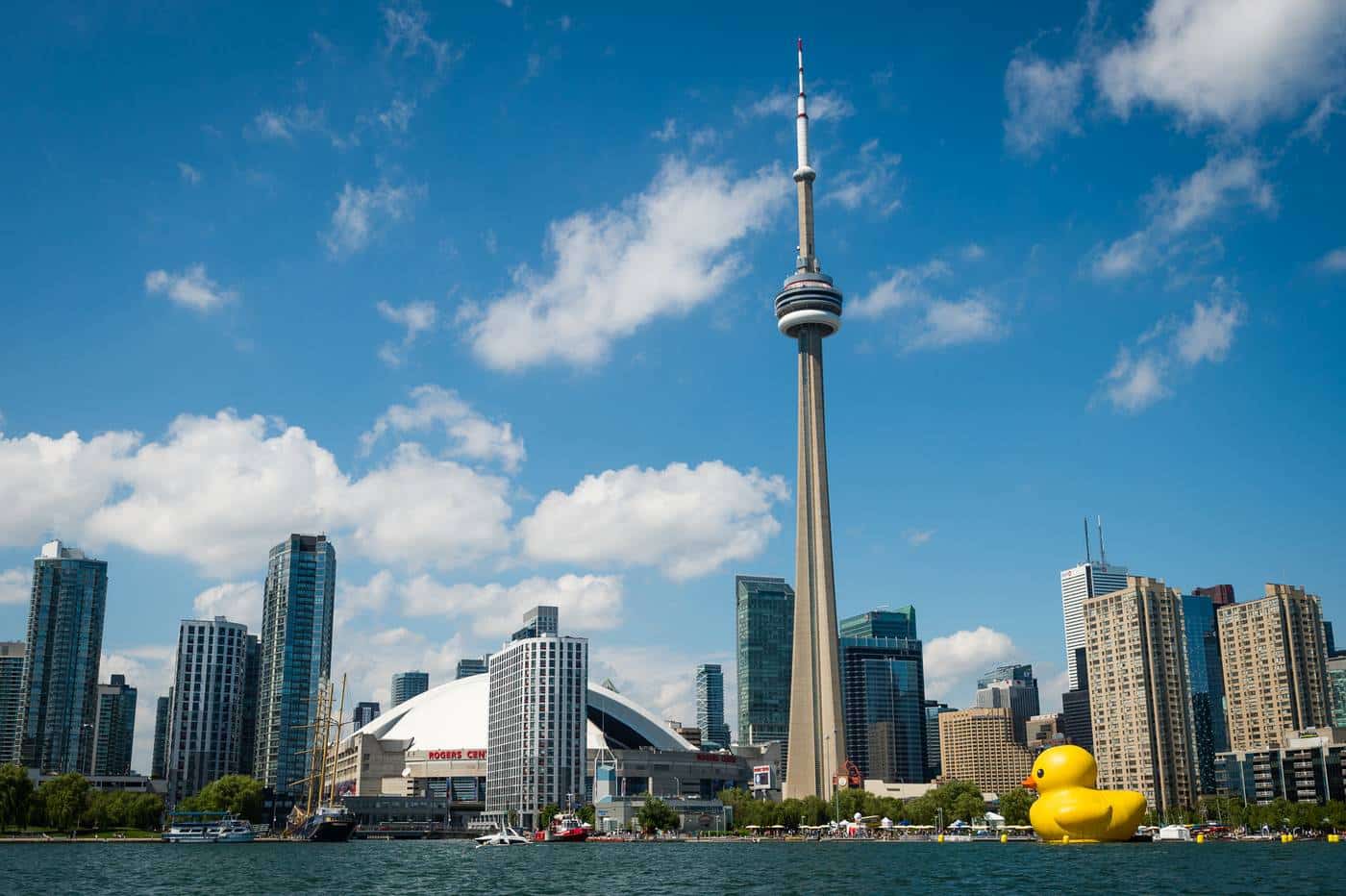 THE CN TOWER JUST TURNED 41!
Toronto's architectural wonder, the CN Tower just turned 41 years old this week. Over the years, this building has defined Toronto very powerfully. Indeed, the CN tower has defined the city's skyline since 1976. At the time, it was the world's tallest free-standing structure and also the world's tallest tower. The signature Toronto icon attracts more than 2 million visitors a year.
It's name "CN" refers to the railway company that built it: Canadian National. At the time, it was built for communication and observation use, including its use as an AM, FM and UHF and cell transmission. In 1974, workers began constructing the SkyPod, the tower's crown. The SkyPod consists of a seven-story building, two observation decks and a 360 degree revolving restaurant!
In celebration for the CN Tower's birthday, here are 10 fun facts about the CN tower:
1. Total Cost: $63 million
2. Height: 553.33 meters (tallest building in the world at the time of construction)
3. It takes 1,776 steps to get to the top. That's a 144 flights of stairs!
4. The 360 Restaurant makes a full rotation in 72 minutes, giving diners a changing view of Toronto
5. The CN Tower was built to withstand an earthquake of 8.5 on the Richter scale
6. There are six glass-faced elevators travelling at 22 km/hr to reach the observation deck in less than a minute
7. Visitors at the observation deck can see over 160 kms on a clear day. That's all the way to Niagara Falls and across Lake Ontario to New York State
8. The glass floor of the observation deck can withstand the weight of 15 large hippos!
9. The CN Tower is a target for lightning. Indeed, it serves as a lightning rod which is struck by around 80 times by lightning. But don't worry, it's safe for visitors because the tower channels the lightning through copper strips.
10.There is a Time Capsule in the tower's look out level! The Time Capsule which is expected to be opened in 2076 contains a letter from then-Prime Minister Pierre Trudeau, letters from children of various schools, coins and bills of various denominations, copies of newspapers and more.
Why Wait? Become One Of Our Many Happy Customers