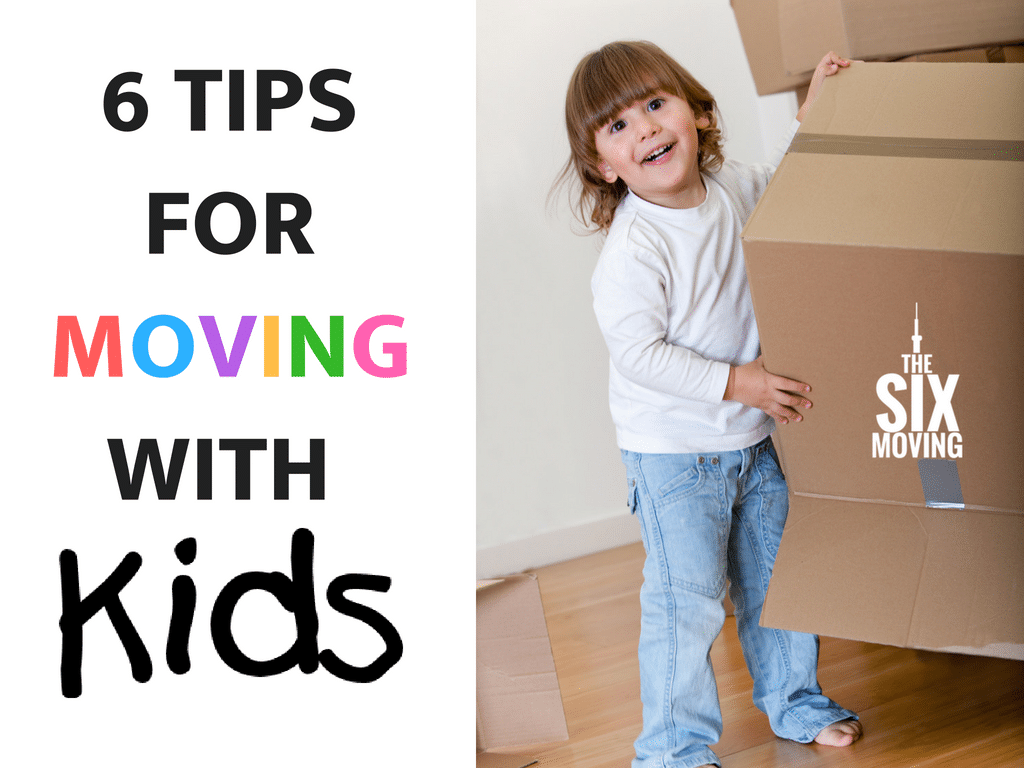 Moving with kids? Let's face it: moving can be a stressful time for everyone but moving with kids can be even more challenging. Making the move easier on yourself and the kids is important. Properly preparing kids for a move will help alleviate their stress because moving can be very exciting but it can also be a little scary at times. Over the years, our wonderful clients have shared with us tips and tricks on how they made moving with kids a seamless experience. Today, we are sharing the most frequently resurging tips with you as well to ease your kid's transition into their new home on move day:
1) Get your kids involved in the move!
Moving with kids is exactly that! Encourage your kids to be involved in the moving process so they are more familiar with the transition. This means, encourage your kids to pack their own things (e.g. toys) before the move day. Give them a couple of boxes or suitcases as well as fun-coloured labels to stick to their belongings. You can always supervise!
2) Make them familiar with the new home
Before moving into the new house, arrange for a day to show the kids their new home and give them a tour of the rooms. Maybe let them pick their own room to make them feel like they are part of the decision or let them choose which corner they want their bed. This will give them an idea of what to expect when making the transition, so it won't seem as scary on move day.
3) Help them adjust to the new home
 Give them a full tour of the house, showing them where you will eat, where you will have family play time etc. If your kids are little, maybe explain them a story for why you're moving.  This is a good opportunity to throw a party and invite neighbours and their kids so they can make new friends.
4) Avoid Making other big changes during the move
During a move, kids need to stick to their daily schedule (dinner time, play time, bedtime etc.) to create a sense of continuity and consistency. Making other big changes during the move such as a new bed, toilet training etc right away can be stressful.
5) Get their room set up
After the move, try to get your child's room ready and unpacked to give them familiarity and comfort. Moving with kids is much easier when heir room is set up because they will have a corner to relax, play and sleep. Focus on preparing that room first and as early as possible to ease them into the new house. 
6) Make them familiar with the neighbourhood
Once you are all moved in, give your kids a tour of the new neighbourhood by going to a nearby park, visit attractions, walking around, meeting new neighbours and potential friends, going to an ice cream shop or their favourite take-out etc. Take them on a ride in the neighbourhood and get them familiar with local shops and activities where they can make new friends. There are many ways of getting creative with this one! 
Most importantly, try to maintain a positive attitude during the move day. Positivity is contagious. Your kids will see that the move is a good thing. Moving can be stressful but once you are moved in, many memories will be made and exciting things will come your way. There are many ways of making a move smoother and it all starts with a great moving team like The Six Moving's crew by your side. Give us a call at 647-973-3676 for more tips and tricks on move day or get a free estimate to get you started.
Why Wait? Become One Of Our Many Happy Customers